Cold Comforts by Marianne Halbert
Entry posted by Steve ·
79 views
Cold Comforts was recommended to me by H.B. Diaz.  So you know I had to give it a try.
Cold Comforts is described as 'quiet horror' or 'literary horror'.  What does that mean?  Here's a portion of an article from mobidlybeautiful.com
Quote

I personally would define quiet horror as wind whistling through the cracks of a dilapidated home in a desolate stretch of land inhabited only by the ghosts of memories that died when the house was left to ruin.
After reading Cold Comforts, quiet horror is my favorite horror sub genre.
In this collection the stories creep up on you.  You get bits of pieces of a mystery that slowly unfolds and before you know it what started as something creeping up you're filled with dread.  Dread is actually a pretty good way of describing these stories, not blood, guts or death necessarily.  Don't get me wrong, there is plenty of death and blood, but it's done subtly.   They will keep you thinking long after you've finished reading them and that's not easy to do - especially with all of the distractions we have now.  Some of the stories are ambiguous, leaving you to wonder what the hell just happened.
There was a story or two that was a little too ambiguous that it left me feeling confused.
So many highlights from this book, but my top 3 stories, including my all-time favorite short story:
When Betsy Whispers
'Neath Fallow Ground
Hey, Karen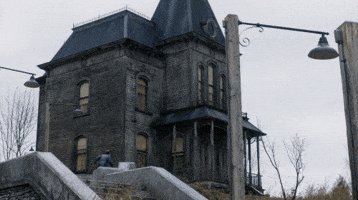 Cold Comforts can be found here on Amazon
To watch a discussion with Marianne Halbert and booktuber @LadyJaneBooks for each story, check out the video below