Cannibal Creator by Chad Lutzke
Entry posted by Steve ·
153 views
Read the title and undoubtedly one word stands out.
Cannibal.  Your mind probably goes to dark places immediately.
It's easy to see the title and think it's a just story about cannibals that's aim is to shock and disturb.  It's much more than that.  There's a lot of themes at play and I always appreciate when an author throws them at you in a subtle way, just enough for them to peek out at you but not shoving them down your throat. 
I love when stories like this don't waste any time, they don't let you get comfortable.  When the danger presents itself it doesn't hold back or pull any punches.  It's constant.
Nature vs. Nurture.  Scientific ethics.  Family dynamics.  Parenthood.  Loyalty.  Resilience.  Survival. 
Is Cannibal Creator disturbing?  Yes.  Is it thought provoking?  Very much so.  Throwing normal people into a survival situation presents questions that most of us don't consider until we have no choice.  How far would you be willing to go to survive?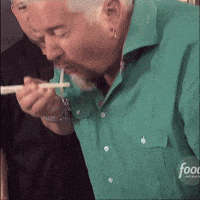 Find Cannibal Creator on Amazon
Listen to my conversation with Chad here:
https://www.buzzsprout.com/1793148/9864678