Seasons of Albadone by Élan Marché & Christopher Warman
Entry posted by Steve ·
147 views
We've all walked past NPC's in a video game while playing. They walk around saying unimportant things and living their little lives. We never pay much attention to them, but they are there. We have more important side quests to complete, like collecting 20 mushrooms from a certain area of the map.
Sadly, all but a few of us would be considered useless NPC's in real life. We have our own lives and struggles, but we're on the sidelines watching the really big events happen that shape our lives.

Seasons of Albadone tells the story of some NPC's in a fantasy world. The stories are grounded (in a fantasy context). Filled with emotion, love, happiness, loss, struggles and tough decisions. Reading these stories was like a breath of fresh air when I've been reading the world is going to end unless the chosen one does XY and Z. Que dramatic music and yawn. There are a limited amount of POV's, no info dumps, not a ton of world building shoved down your throat in the first 10 pages.

Don't get me wrong, there are is world building and all the things you love about fantasy, but it's done subtly and focuses more on characters. The first 2 1/2 pages of prologue give you all you need to know to get started and set the book up nicely. This book had some very emotional beats, surprises and explores struggles that in a respectful way that I was not expecting. It's also a short and very addictive read, I had a hard time putting it down.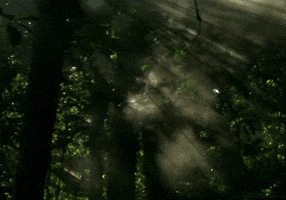 Find Seasons of Albadone on Amazon (available on Kindle Unlimited)

I recently had the opportunity to chat with authors Élan Marché and Christopher Warman about their process writing this book, inspirations, the upcoming audio book and many more topics. If you'd like to know more about this book and it's creators, give it a watch or listen: